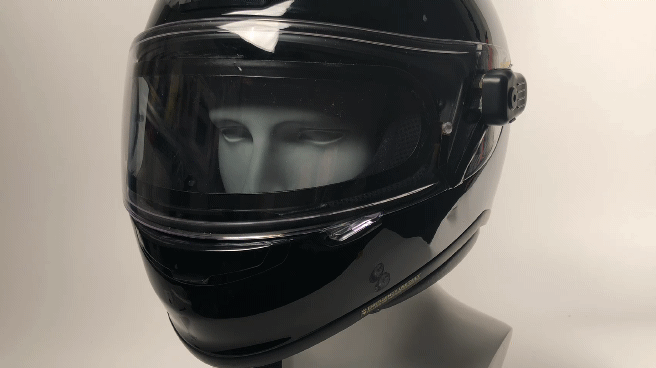 The FADES Visor Insert is the road warrior's best travel companion, making sure that your sight is comfortable and clear while on the road. (Video at left)
Coming August 2019
AshChromics is proud to present our newest addition to the FADES Eyewear line, the FADES Visor Insert. Using the insert, you can turn any existing visor into one that auto-darkens when exposed to light. Never again will bikers have to wonder what's on the other side of the tunnel, or worry about turning towards the sun in heavy traffic.
Just like FADES Sunglasses, the FADES Visor Insert will automatically darken in response to light in order to maintain a comfortable level of brightness coming into the eyes.
Response times for the FADES Visor insert still blow the competition away even on this larger lens, with switching times of 2-3 seconds for light-dark and 1-2 seconds for dark-light.
protection is not just a helmet
The FADES visor insert is also USB rechargeable with a battery life of about 3-5 days, making sure it will last through the longest rides.
FADES Visor Inserts are also UV A and B blocking, but is not polarized, so that you can see all your electronics and instrumentation with ease while on the road.